What is CM4 Maker Board? CM4 Maker Board is a development board that uses the Raspberry Pi Compute Module 4 (CM4) and comes with several features. This board is a great tool for Pro Makers who are looking for a more reliable Raspberry Pi and want to experiment with Pi and also works as well for those who want to take a step exploring the CM4.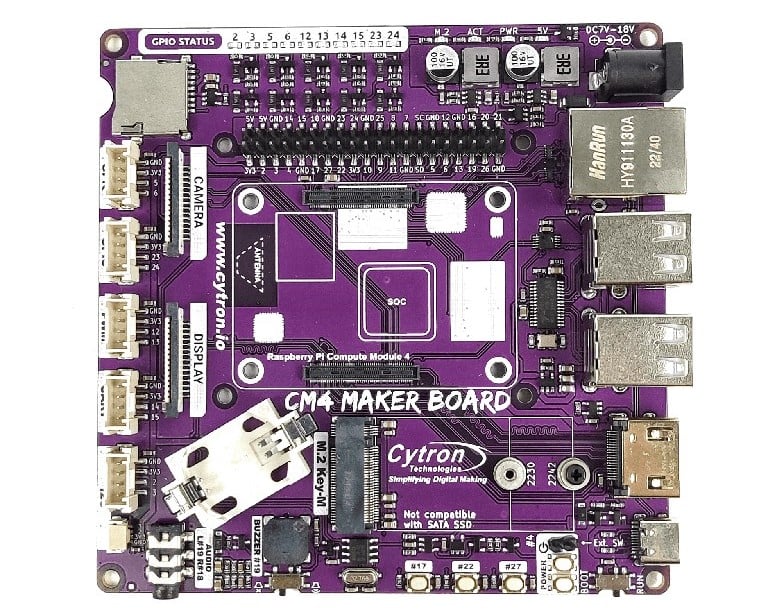 Benefits of CM4 Maker Board, it comes with a wide range of input voltage and can be powered up through DC Jack (7V-18V) or USB-C (5V). Turning the device ON and OFF can be easily done through a power button instead of typing 'power off' on the terminal or finding a shutdown button on the start menu.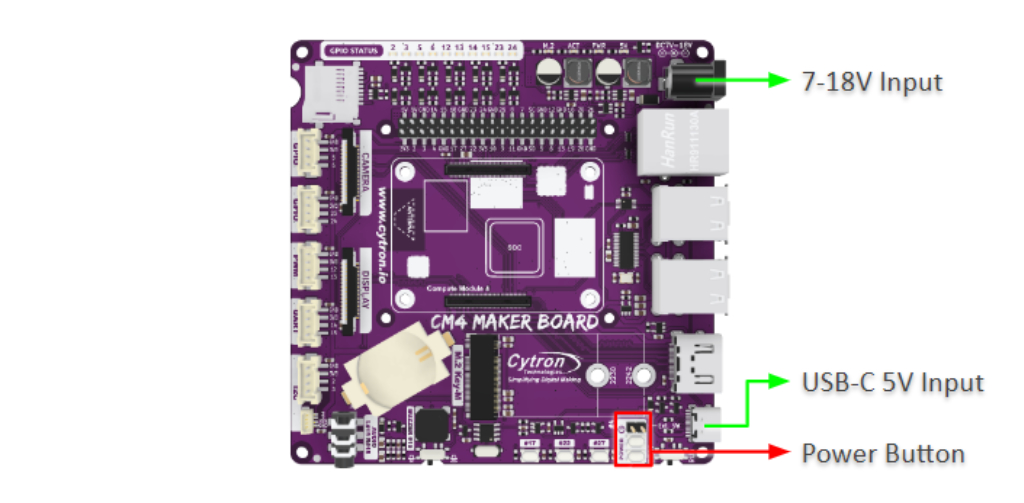 It comes with multiple ways to boot up the Raspberry Pi OS. Choose what is convenient for you, 1) Micro SD Card, 2) NVME SSD (Bigger Storage, more reliable), and 3) eMMC (on the CM4).
Moreover, the feature you can find on the standard Raspberry Pi is also available, such as Gb Ethernet, 4x USB2.0, HDMI, CSI Port, DSI Port, 3.5mm Audio Out, and compatibility with RPI HAT.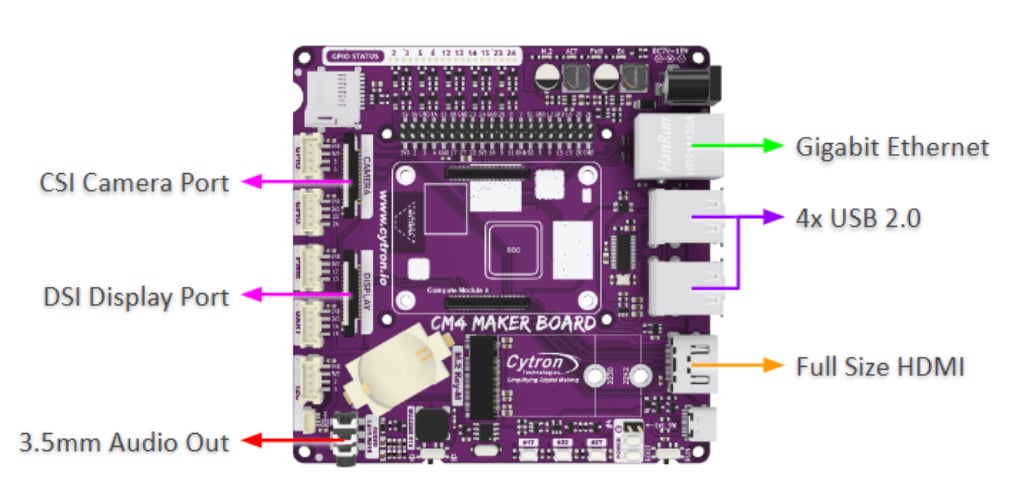 In addition, the CM4 Maker Board is equipped with PCF85063A RTC, which could provide a real-time clock for applications without an internet connection.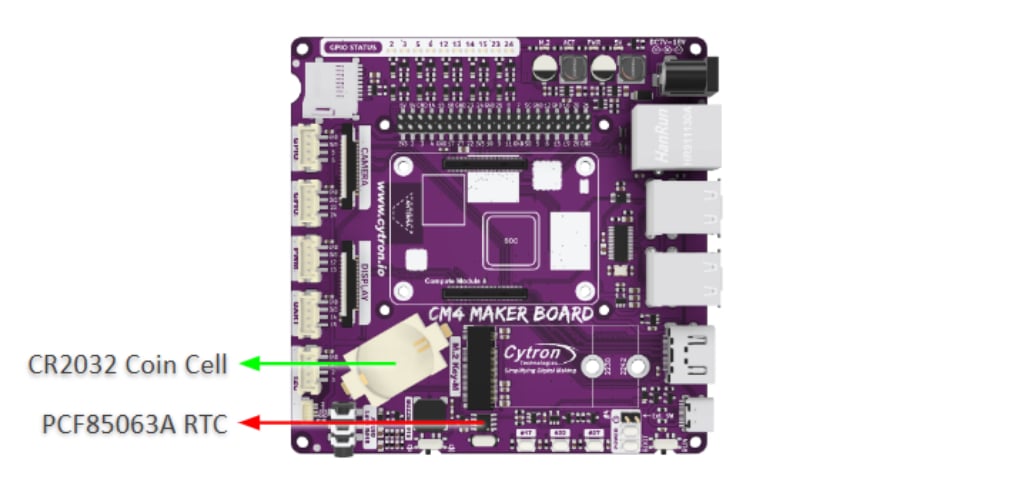 For those Makers, this board also comes with Maker's Features: the Grove Ports, Maker Port, 10x GPIO LEDs, Piezo Buzzer with Mute Switch, and 3x Push Buttons.
---
Features:
Wide range of Input Voltage

DC Jack: 7V-18V
USB: USB type-C 5V

Power Button

Can Safely Shutdown CM4 Board
Turn ON the CM4 without Power Cycle

Micro-SD card Slot
Supports 2230 & 2242 NVME SSD Slot

Bigger Storage
Bootable
Storage Expansion

Supports Other M.2 PCIE Modules
---
Package Includes: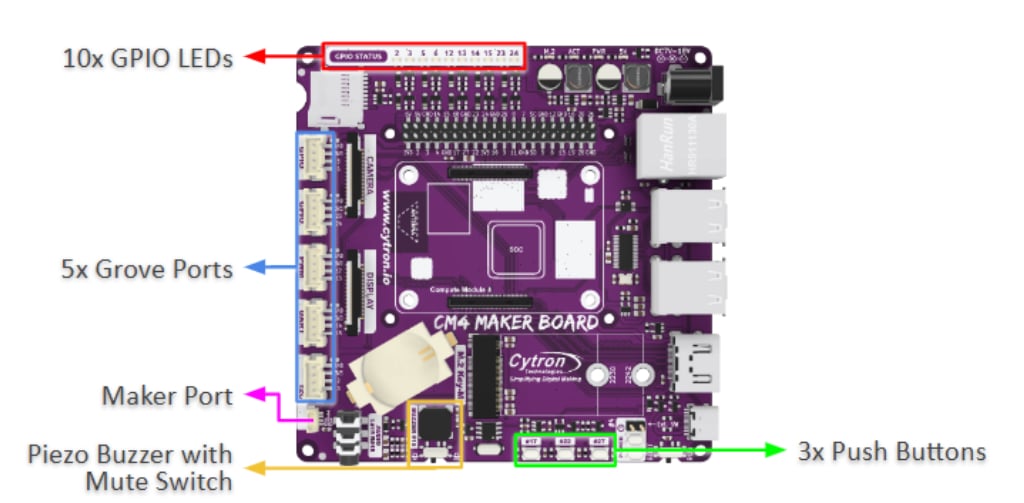 1 x CM4 Maker Board Only
4 x Silicone Bumper